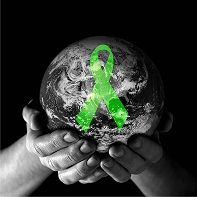 Several countries are putting together a worldwide protest for Lyme Disease Awareness. If you would like to find out more about it please click here.
If you would like to be involved in the protest for your state please visit:
https://www.facebook.com/pages/Worldwide-Lyme-Protest-US/111527755675190?fref=pb

Or click on your state:
Wisconsin
16 Countries now involved in planning the Worldwide Lyme Disease Awareness Protest. Please stop by and like their facebook page to show your support!

Worldwide Lyme Protest, teilnehmende Länder bis jetzt:
Deutschland, Germany:
https://www.facebook.com/pages/Worldwide-Lyme-Protest-Germany/430429773670912
Österreich, Austria:
https://www.facebook.com/WorldwideLymeProtestAustria
Kananda, Canada:
https://www.facebook.com/WorldwideLymeProtestCanada?fref=pb
UK:
https://www.facebook.com/WorldwideLymeProtestUk?fref=pb
Schweiz, Switzerland:
https://www.facebook.com/WorldwideLymeProtestSwitzerland?fref=pb
Frankreich, France:
https://www.facebook.com/MaladieDeLymeLymeDiseaseFrance?fref=pb
Polen, Poland:
https://www.facebook.com/WorldwideLymeProtestPoland?fref=pb
USA:
https://www.facebook.com/pages/Worldwide-Lyme-Protest-US/111527755675190?fref=pb
Dänemark, Denmark:
https://www.facebook.com/pages/Borrelia-opr%C3%B8ret-2012-Danmark/191078591017168?fref=pb
Norwegen, Norway:
https://www.facebook.com/pages/Borreliaoppr%C3%B8ret-2012-Norge/221336681330810?fref=pb
Australien, Australia:
https://www.facebook.com/WorldwideLymeProtestAustralia?fref=pb
Island, Iceland:
https://www.facebook.com/Lymeiceland?fref=pb
Finnland, Finland:
https://www.facebook.com/pages/Borreliakapinaan-2012-Finland/157767757703369?fref=pb
Niederlande, The Netherlands:
https://www.facebook.com/WereldwijdLymeProtestNederland?fref=pb
Irland, Ireland:
https://www.facebook.com/WorldwideLymeProtestIreland?fref=pb
Schweden, Sweden:
https://www.facebook.com/Borreliaupproret?fref=pb
Und hier die Mutterseite:
https://www.facebook.com/worldwidelymeprotest?fref=pb
South Africa
https://www.facebook.com/pages/Worldwide-Lyme-protest-South-Africa/533526643324343" target="_blank" rel="nofollow">https://www.facebook.com/pages/Worldwide-Lyme-protest-South-Africa/533526643324343
Spain
https://www.facebook.com/WorldwideLymeProtestSpain" target="_blank" rel="nofollow">https://www.facebook.com/WorldwideLymeProtestSpain
Romania
https://www.facebook.com/WorldwideLymeProtestRomania" target="_blank" rel="nofollow">https://www.facebook.com/WorldwideLymeProtestRomania
Faroe
https://www.facebook.com/pages/Borreliauppreisen-2012-Faroe/455900614456868" target="_blank" rel="nofollow">https://www.facebook.com/pages/Borreliauppreisen-2012-Faroe/455900614456868
Switzerland

https://www.facebook.com/WorldwideLymeProtestSwitzerland" target="_blank" rel="nofollow">https://www.facebook.com/WorldwideLymeProtestSwitzerland